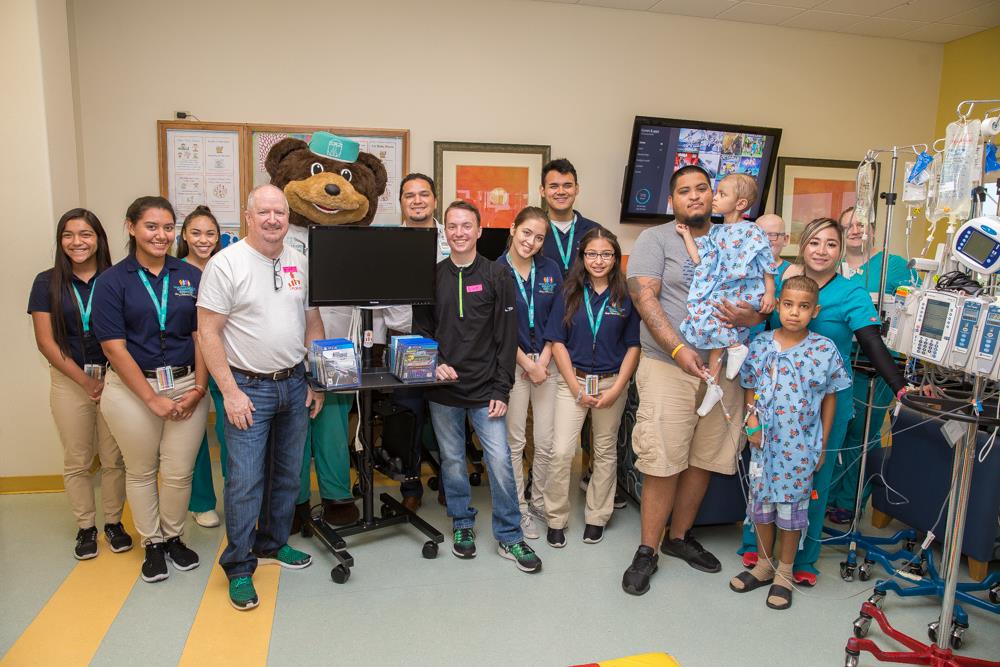 Lift Brigade Donates to DHR
Press Release by Doctor's Hospital @ Renaissance: On August 2, 2017, the Lift Brigade stopped by the Children's Center at Doctors Hospital at Renaissance (DHR) to deliver a gift that started out as a wish. Current patients in the Children's Center were all joined together to witness the unveiling of the donation.
Diagnosed with Leukemia, Lance White was a patient at a Texas hospital when he was introduced to Nicolas Gonzalez, who is now a Child Life Specialist at DHR. Lance was referred to the Make a Wish Foundation to receive a wish due to his serious condition. While most kids might wish to travel to a popular destination or meet their role model, Lance decided to use his wish to support other kids with cancer.
DHR captured Lance and Nick Gonzalez in Facebook Live Post…
… Press Release continued …
Nicolas received a call from the hospital where he first met Lance and was told that the Lift Brigade chose the Child Life Program at DHR to receive a donation. Lance and his father, Steve, visited DHR on August 2, 2017 to install three mobile gaming stations at the Children's Center. Each mobile station is equipped with a flat screen TV and a PlayStation 4. The donation also included Bluetooth headsets, headphones, wireless controllers and eight PlayStation 4 games.
"More and more I realize that it's not always what we say or what we do, it's how we make people feel," states Nicolas Gonzalez, MS, CCLS, CEIM, Child Life Specialist at DHR. "What a blessing it is to know this family. I am completely honored and humbled."
…
The entire press release can be found on DHR's website…