Program Partners
These folks provide in-kind donations and/or volunteers for Lift Brigade…

Rooster Teeth® has assisted Lance with fundraising efforts by supporting Lift Brigade at Rooster Teeth's mammoth user conference. Whether providing in-kind conference resources, key industry contacts, or access to its talent (lead by Jack Pattillo), Rooster Teeth has become a huge partner for Lance and Lift Brigade. Much more to come!!

During VBS, the kids at ACF Four Points provide and stuff animals for Lift Brigade. These become Lift Buddies and are provided to Dell Children's – both the cancer clinic and hospital.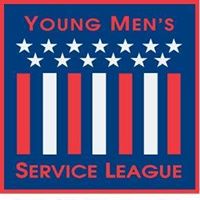 Lance was a member of YMSL and during this time period Lift Brigade became an approved philanthropy of the Cedar Park Chapter. YMSL has, and continues to, provide volunteers in support of Lift Brigade efforts.
Electronic Arts® (EA) reached out to Lance in March 2019 and provided Lift Brigade with an in-kind donation of over 300 new video games and supported our most recent golf raffle with EA bling. We are currently working on "Game Jam" events which will 1st be held at Dell Children's Hospital. EA also provides in-kind electronic licenses for Lift Brigade to use on installed consoles.
Microsoft has made in-kind donations of digitally licensed video games on the Xbox platform for installation on consoles we install.
Key Foundation Partners
The folks at Greater Round Rock Community Foundation have been invaluable to us as both a grant resource as well as a key mentor and business partner. We are much better off for having been able to meet with these folks.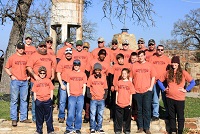 Craig Lusinger, his family and certainly his friends and foundation supporters have been big supporters of Lance since very early in Lance's battle and now as a key partner. Craig and Lance both have a vision of wanting to help kids now via actionable efforts. Lots of love for Craig and these folks.
2019 Golf Tournament Sponsors